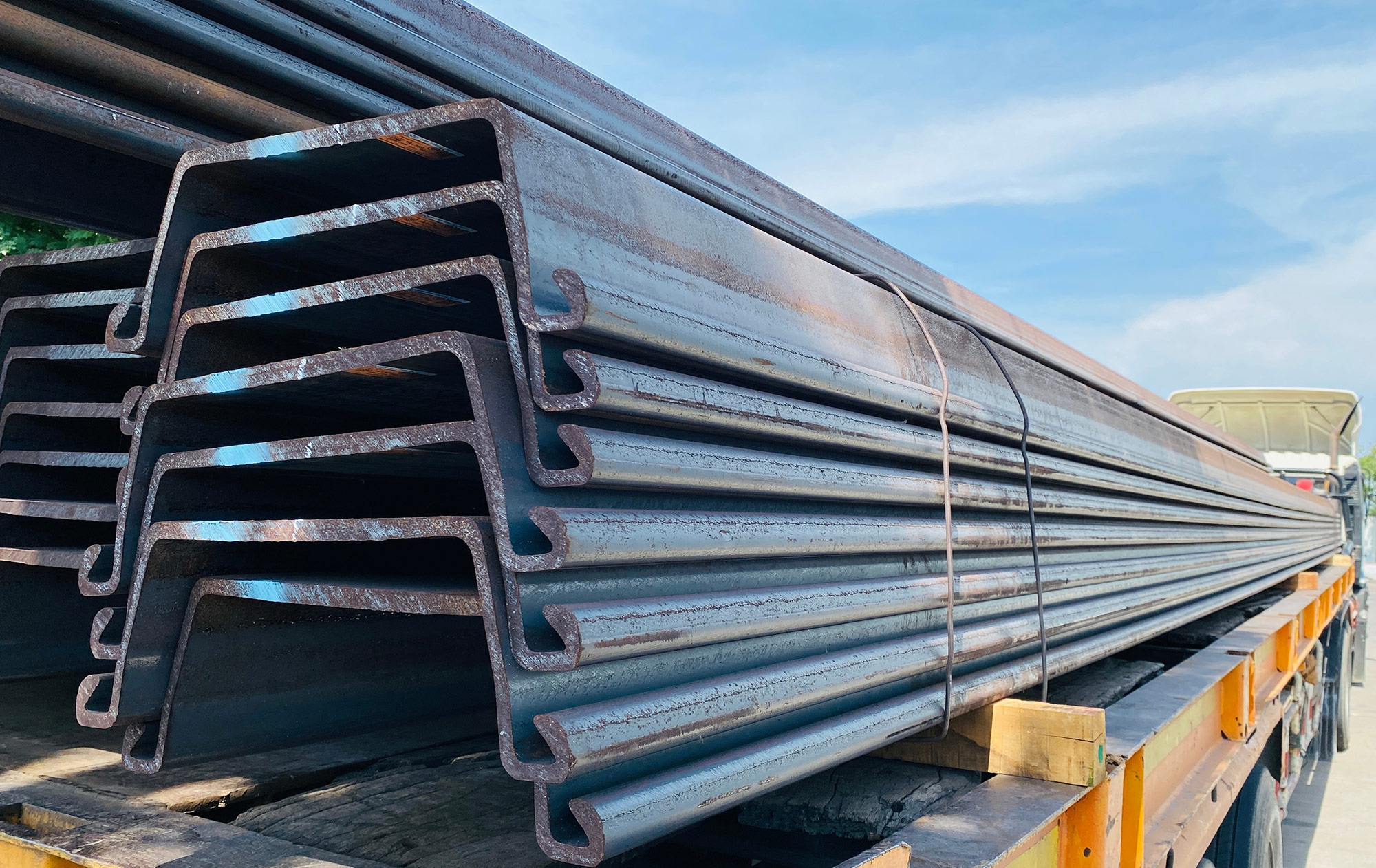 The Benefits of Sheet Piles
Sheet piles are used for a range of purposes such as a slimline earth retaining solution near a boundary line, a form of flood defence, deployed in marine projects or integrated into various other civil engineering projects. Steel sheet piles are both durable and flexible. They work well in earthquake zones due to their supple nature and offer a watertight solution in a water management scenario. Not to mention, being resistant to corrosion from chemicals within contaminated soils on brownfield sites. Here are some other reasons why you should use sheet piles.
Why Use Sheet Piles?
Environmentally-Friendly
Sheet piles cause a minimal amount of soil disturbance during installation which reduces the chances of destroying habits and disturbing wildlife. A steel sheet pile wall leaves a smaller carbon footprint than a concrete wall.
Furthermore, steel sheet piles can be installed in a vibration-free manner which decreases the amount of noise pollution. This also makes it friendly to the community where residents will not be disturbed in their everyday lives.
Quick To Install
Compared to other piling foundations, sheet piles are quick to install. This makes them perfect for under-pressure project managers who have tight deadlines they have to meet. Additionally, steel sheet piles cause less ground disruption which makes them a cost-effective solution as there is less time required for installation.
Moreover, sheet piling is considerably less expensive than concrete walls. Hence, it is also ideal for projects that have a small budget.
Extremely Reusable
Finally, sheet piles are incredibly reusable and aid the circular economy. Each steel sheet pile is fully recyclable and those used temporarily can then be reused in other projects. Sheet piling primarily involves recycled steel which is a high-quality material that is extremely sustainable and needs little maintenance.
If you would like to find out more about sheet piling or require this piling technique for your next project, give us a call on 020 8242 6585 or send us an email at info@kisiel-piling.co.uk. We will be happy to provide further information and offer expert advice on whether steel sheet piling is suitable for you.