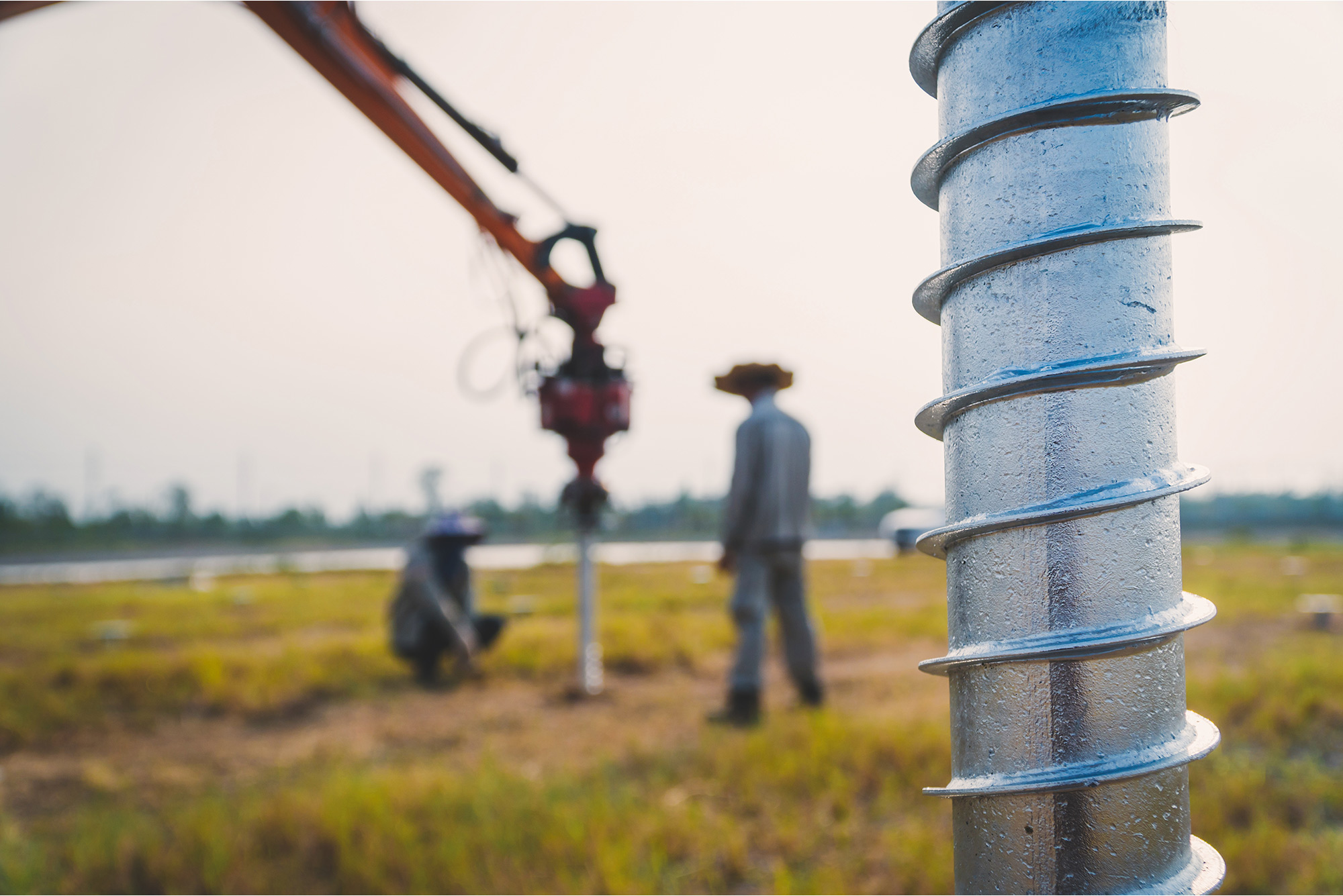 The Benefits Of Screwed Piles
Screwed piles or screw pile foundations are steel pile shafts that are screwed into the ground. Screwed piles are used throughout the construction industry and are often used in situations where other buildings are close by.

Unlike in the past where they could only support small structures such as lighthouses, screwed pile foundations now have massive load-bearing capacities and are capable of securing large structures.

Here is why you should use screwed piles for future projects.
Why Use Screwed Piles?
Good For The Environment
The installation of screwed piles needs less soil displacement compared to other pile foundations. Therefore, the soil is not required to be transported or displaced from a site. As a result, there is no need for vehicles of transportation to go back and forth which reduces the amount of air pollution and creates a smaller carbon footprint.
Simple To Install and Get Rid Of
For screw piles to be installed, they need to be drilled or screwed into the ground. It is a simple process that leads to minimal mess in terms of soil being scattered everywhere and is relatively fast to complete.
Not to mention, screw pile foundations cause minimal noise and disruption, so it is a popular option in residential areas. Despite the use of powerful hydraulic motors, the installation is smooth.
Furthermore, if a building starts to deteriorate over time, screwed piles can be easily detached to prevent any hazards. This is especially the case when compared to other piling techniques.
Can Be Placed Near Other Structures
A potential problem in constructing buildings is having to deal with adjacent structures. However, screwed piles can be placed close to other structures without any risks. This is ideal for property developers who want to build on land that already contains many buildings.
Inexpensive
Screwed pile foundations do not require an abundance of machinery or workers to be installed. They can be installed with minimal equipment and a select few personnel. Hence, their overall cost is lower as there are fewer expenditures.
Besides, if things don't go to plan with a project screwed piles can be removed and utilised in an alternative enterprise.